I spoke to my Mom last night, one of our almost weekly phone calls.
It was a bit ominous when she called me at 8:00am this morning… she shared the sad news that my Aunt Martha had passed away. She lived alone in Baltimore. Ten days ago, the people who clean her place found Martha unconscious, she had suffered a stroke and never came out of it.
Now here is the thing about Aunt Martha- she was not really my aunt. She grew up in the same neighborhood as my Mom, Martha and her husband George (yes a couple of same first names as the Washingtons) became close friends with my parents– George was a mentor for my father, got him involved in the Masons. They were actually my godparents, but they always felt like family.
I have fuzzy memories of visiting their apartment and playing with Archie the parakeet. George was famous for his whiskey sour mixes he made for those New Years parties my parents held in the basement in the 1960s and early 1970s. I remember one year he turned me into bartender (mixing not drinking). Oh, and they loved eating good food. There's a fancy Baltimore restaurant they took us to which was my first taste of prime rib. They loved eating steamed crabs– they would take us to Bo Brooks to eat them when Jumbo crabs were huge, like a foot wide (okay I was small). Someone in my family has Martha and George's special crab knives, I remember those surgical instruments!
Martha had been an elementary school teacher for a long time. She also co-authored a series of reading comprehension books that went several rounds of publication (lists on Goodreads and Amazon) with titles like "Wags and Tags", "Bones and Stones", "Manes and Reins", as well as the "Reading Comprehension" series.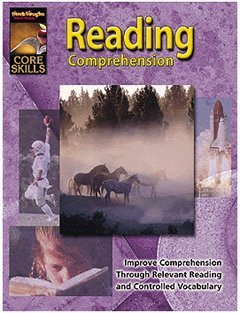 Martha was always passionate about education- and she was always intensely interested in my own education, from first grade right through graduate school and beyond, and as well in my current work and travels. When I was a child, Martha had this way of speaking that showed intent, genuine interest (it's that teacher voice thing, partly, but also not that "I am looking as if I was interested")– she she never really talked down to me like a child. She was incredibly generous in all facets and never expected in return.
Uncle George passed away long ago (20 years?) but Martha remained active in her book clubs, attending opera and local museums, going to New York for shows, and always reading, reading, reading. She loved an active discussion; the last time I visited last year or the year before, I remember a long back and forth on politics, where she shared her being a fan of Lewis Black.
I wanted to write a tribute, and it struck me that for generations before the internet how fragmentary a record there is. I felt like an archeologist who found a bone fragment from which I hope to reconstruct en entire person. There were links to her books, and her obituary (from which I learned "K" as a middle initial was her maiden name, "Karsh") but not much more, not that I could expect more.
Since there are hardly any relatives left, they are not holding a service or asking for flowers, etc. Martha goes away quietly, almost in her manner to not want attention on herself but those she cared about. They've not asked for cause to donate to, but pick your own. Since she was so much a proponent of education, I'm going to make mine to my local elementary school in Pine, AZ.
I'm reminded of (I can't remember the source, actually I think it was someone telling me the story) of the ways Latin American cultures celebrate the dead not by intense sadness, but honoring/celebrating their memory, that in re-telling the stories of those who have left us, they live in– that we truly die when our stories are no longer told.
Thanks for your story, Aunt Martha, and for being in mine.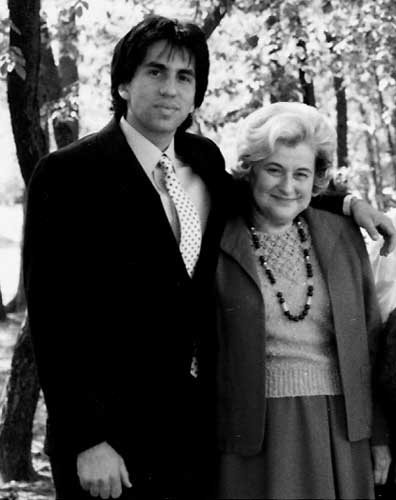 This may be the only photo I have of Martha, she did not like being on photos. She came to an academic ceremony I attended at University of Delaware in 1986.
---
Featured Image: Morning flickr photo by h.koppdelaney shared under a Creative Commons (BY-ND) license