I ought to go to sleep, but the shared assignments for ds106 keep tugging at me. And I cannot resist re-using this whacky flickr image.
Come up with an aesthetic for ds106 radio. If you were to create a shirt, bumper sticker, poster, etc. what would it look like? See WFMU as an example/inspiration.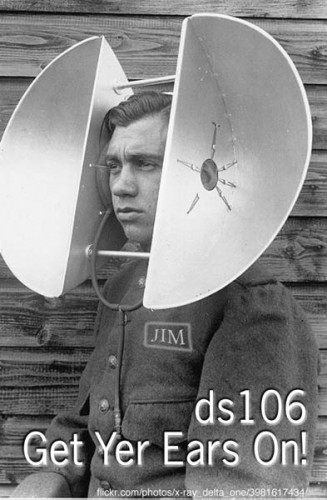 This is the optimal listening mode for radio ds106. And it is hard to think of anything with more aesthetic than this.