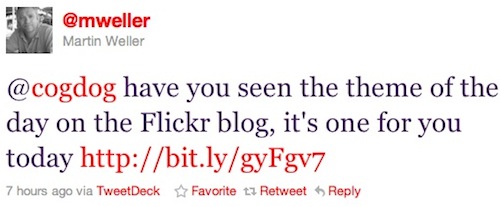 Thanks to Martin Weller, I was tipped off to today's flickr blog theme as being D is for Dalmatian. Of course, given my favorite of favorite lost/found/lost/found dogs, I had to take a peek.
Interestingly, I spotted 53212 photos found by searching on "dalmatian" sorted by interestingness (well I did not actually count, I used the numbers at the bottom)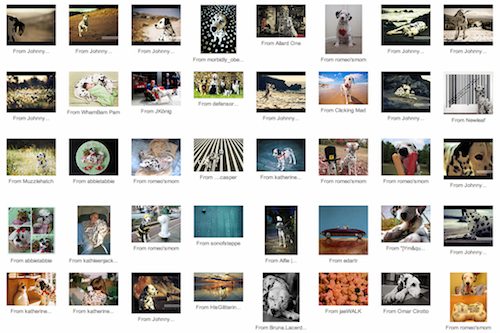 Of those, some 4515 are licensed creative commons– that is a whopping 8.5% of the total.
The road to openness and sharing is a long slow uphill climb. Or maybe I should try my "glass is already 8.5% full" attitude?
Among the few is "The Perfect Dog"

cc licensed ( BY SD ) flickr photo shared by J. Chris Vaughan
And I knew one who was just as perfect to me–

cc licensed ( BY ) flickr photo shared by cogdogblog

cc licensed ( BY NC SD ) flickr photo shared by George Ferris