cc licensed ( BY ) flickr photo shared by cogdogblog
I aspire one day to be as cool at the audio helm as DJ Lamb.
Until then, I relish the experimental, free form, nobody gives a s*** if you screw up place we have come to hail as ds106 radio (soon to be subject of a documentary? WT? Why not a mockumentary?)
Last night I took the stream with half a plan, and sat on it for 90 minutes going with something that was not in that half plan.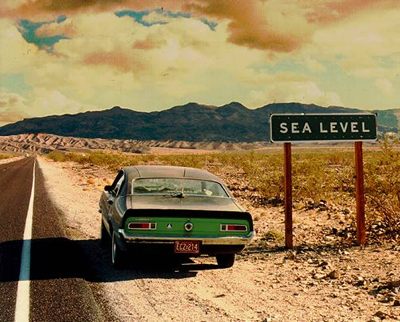 My plan was to play some music from the German band that contacted me in 2005 about using an old photo for the cover of their CD (one of my own favorite Amazing Stories — view video)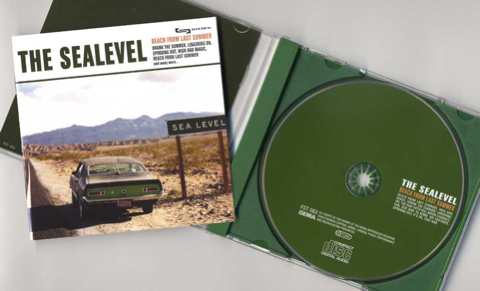 I read a bit of the story from the original blog post 9noting how many typos I had, sigh)–
Now how else could a band in Germany locate on a web server in Arizona, a 17 year old photo of a 22 year old car sitting next to a sign in Death Valley bearing the name of their band?
I played about 5 or 6 songs from the set, very peppy, poppish music. Sadly, the website for the band seems to be gone, but the disc is still listed on Amazon (along with the cover image of my 73 Ford Maverick).
Next I shifted to play some favorite music that has another story- I was turned on to Pete Murray's music when my pal Westley visited me from Sydney here in Strawberry. There was a story of how I got to know Westley and a funny (I thought) when I took him to a quiet spot in the Arizona forests only to find it over-ridden by a bunch of unattractive nudist campers.
Anyhow, this Murray's music are part some of my favorite tunes (especially "Remedy").
Here is the show up to this point, it grew long, so I split the audio in 2 (DOH, bad editor, I split right between the 2 versions of Psychotic Reaction, which is spot on for the ds106 radio experience)
The Sea Level and other songs and stories on ds106 radio
Not feeling done on the radio, I branched off to some impromptu music selection from iTunes, first thinking I could do some pairs of the same song, first with 2 versions of "Psychotic Reaction"
I was then thinking of doing two versions of Pictures of Matchstick men, but saw all I had was the Camper Van Beethoven version and not the original, so I switched, and ended up playing a set of 9 "allright" songs, songs about being "allright":
As I was winding out the last songs, I noticed in twitter that Scottlo was doing something live on ds106.tv and looking for someone to converse with. He was broadcasting himself from Second Life, so I dusted off my avatar, and logged into SL (where I have not been for about 6 months). That was a fun exchange…

Watch live video from ds106tv on Justin.tv
And this leads me full circle to the opening photo, remembering the wild presentation Brian Lamb did for an NMC conference in Second Life on mashups, here we were together getting the turntables tuned

cc licensed ( BY ) flickr photo shared by cogdogblog
You can see the recap of that event which not inly included some crazy audio mashups, but ended up, spontaneously, with the audience dancing atop an old school bus.
I love radio.