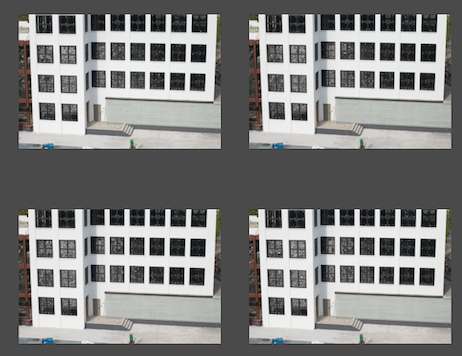 While in Nashville, I noticed these interesting series of reflections from the Cumberland River in an office building, literally twinkling in the windows. I wondered if I could take a series of these to create an animated GIF. I used the camera in multiple shot mode, but still felt like the camera moved slightly (it did).
In Photoshop (CS5), I used the option Files -> Scripts -> Load Files into Stack.. This places each image in its own layer. I chose the option to "Attempt to Automatically Align Source Images"
From here I crop to take care of the off alignment of edges, and resize to 500 pixels wide (the size of my main blog column). I can then use the Animation window to set up the timing, and preview the effect.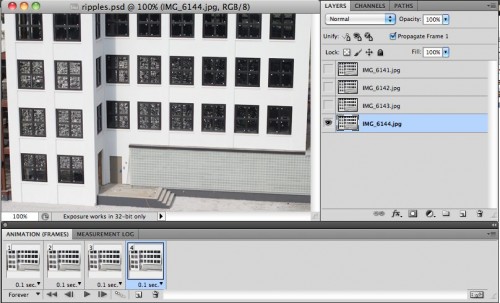 I then Save for Web & Devices using the GIF option, and here we go: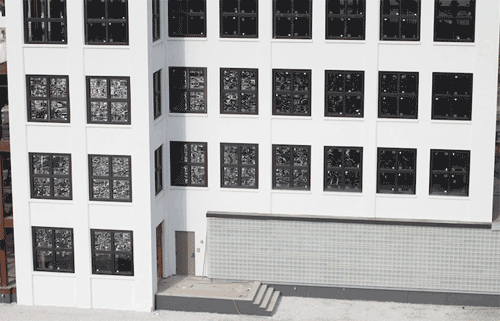 I like the subtle effect. My next foal is to get better at doing the masking options to animate only small parts of a scene (curse you, I may have to learn about those snooty Beziers).
Am animated GIF a day keeps the pellet pressing boredom at bay.