The animated GIF still motivates me. I made two more today from photos that just cried out "GIF me! GIF me!).
This first represents the loneliness of the road, it just goes on and on and on and on…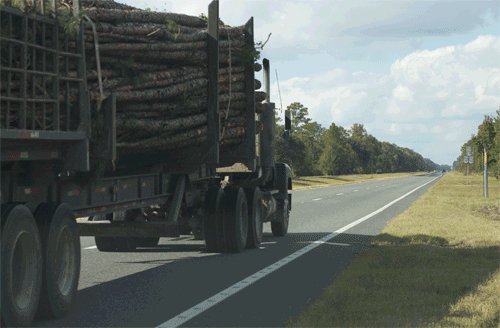 I'd notice a large number of these log trucks heading north on US 19, and spotted one coming my way when I was stopped for a photo of a decrepit hotel. I snapped 3 photos, mainly hoping one might work to be interesting. Looking at them in aperture, the repetition cried "GIF" to me. The method I used was more or less same as I did for the window water reflection project
I fund something was missing, that I really needed the last shot of the truck way down the road… or not at all! I took the first and last ones and mode copies of both layers. I then started deleting parts that were the truck, and I ended up with just a small amount in the center that was still there, which I magic brushed out ater merging the layers.
The last blank frame makes the cycle feel more natural.
This second one came from a sign that caught my eye. Because it ewas moving, I took 3 or 4 photos knowing some might have shadows or be out of frame. I ended up with 3 that were interesting because there was a curl in opposite ends on frames 1 and 3.
GIF me! It's a little bit frantic, does it remind you of anyone?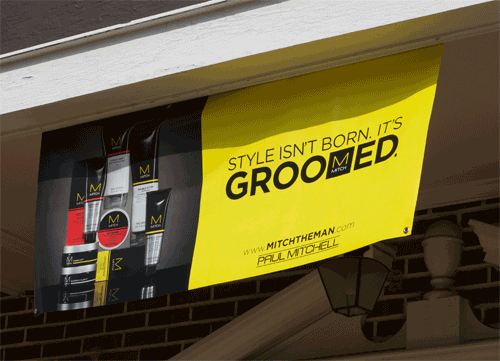 Style isn't born it is @JimGroomed