ds106 Propaganda posters— they seem to be calling from many places; I came across a great collection at Shorpy (another mint archive for visuals from the past). Hence a warning poster about ds106: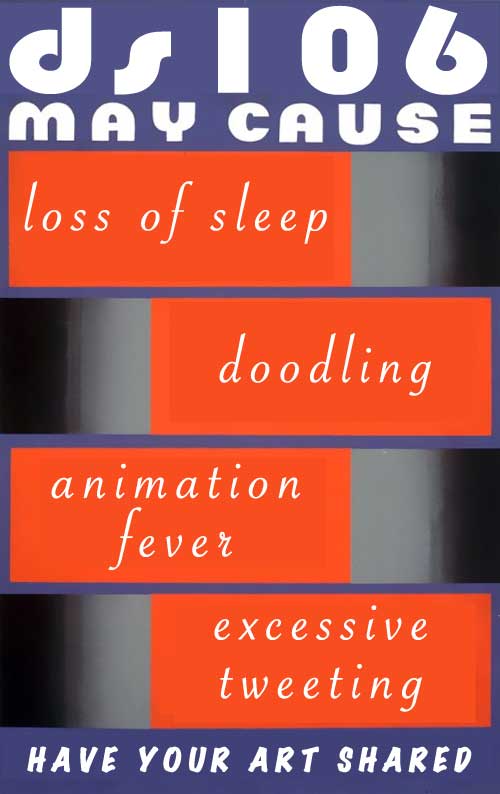 This one was rather easy to work with- the original poster was a warning against the dangers of syphilis:
The backgrounds of the text were pretty much solid, so it was a matter of picking some fonts from what I had installed in Photoshop. Bauhuas worked ok for the top headline. I did not find exact copies for the script font, so I used Savoye LET and the bottom text was using Marker Felt.
Heck I was tempted to leave the white cursive text as it was 😉
Once infected, #4life.