Say it Like the Peanut Butter has been a long standing popular ds106 assignment- capture a key moment in a movie in the form of an animated GIF.
Over the summer I did some experiments with using my own photos to generate animated GIFs, and I am making this into a new ds106 assignment.
Photo it Like the Peanut Butter
For this assignment, generate an animated GIF of a real world object/place by using your own series of photographs as the source material.
I have already written up a few blog posts with my method; the key is taking a series of photos with little or no movement of your camera – a tripod is strongly recommended, but I have gotten away with ones done with multiple shot mode on my Canon DSLR.
The first one I spotted in Nashville as I was fascinated by the reflections of the Cumberland river in the windows of a building (the how to was blogged as Animated GIFs from Your Own Photos):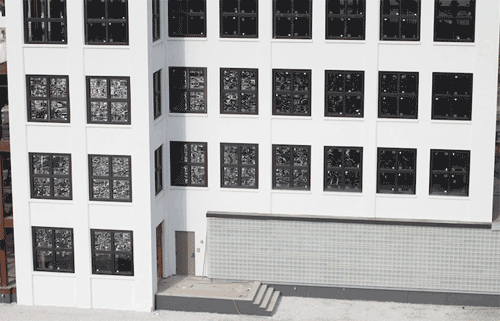 Hmm, I seem to have done this more than I remembered —
There is an endless series of log trucks in north Florida: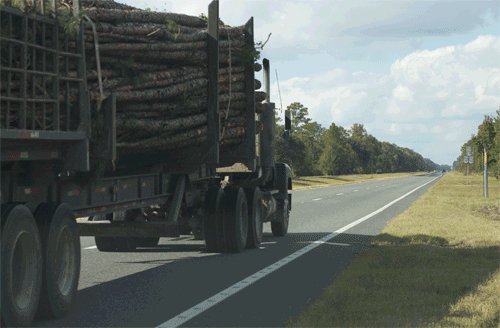 I caught some flags waving in Cookesville Tennessee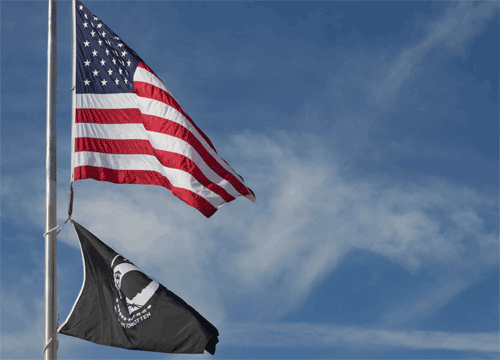 There was the animated dancing GIF Groom spotted in Richmond, VA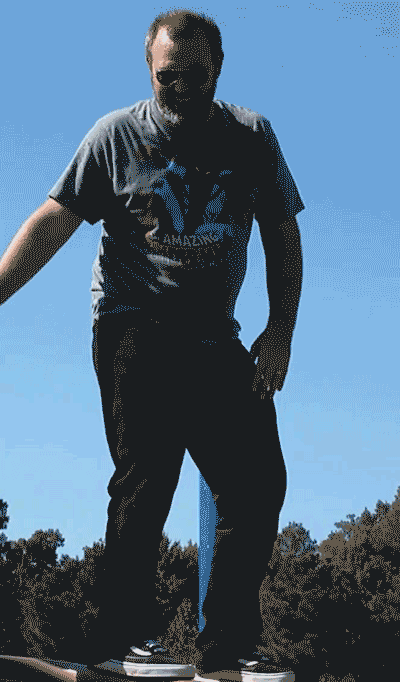 I made three of 'em in Melbourne Australia, and actually got an email from this guy playing the accordian:
And…
I went about this another way this week. Since coming to Virginia and hanging out at DTLT, you get used to the ongoing sound of the MakerBot. The regular motion just begs to be animated: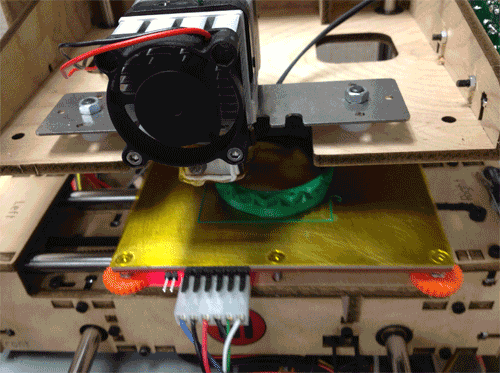 I was actually trying to do a video using the iTimeLapse app on my iphone (which is mounted to the machine by a holder made in the makerbot) — it grabbed about 400 photos. The video was not quite perfect (but I put a mixed audio version on YouTube), since the motion of the machine shook the phone a little bit and it went out of focus every few shots. But I nabbed about 10 photos from the sequence, dropped them into Photoshop (File -> Scripts -> Load Images into Stack) which puts them in frames. Pop open the Animation window, slide the layers into frames… save.
Whew, long post! The point is to think about how to do animated GIFs from your own photo series.