During my hike today to see Dark Hollow waterfall (in Shenandoah National Park), I did some more experiments with doing some rapid sequence shot of the water detail. It was cloudy, but ay ISO 200 I set the aperture open enough for fast shutter speeds 1/1250, 1/3200 to freeze the motion, and taking a rapid sequence of 4-6 shots.
Here are three more shots for the ds106 Photo It Like Peanut Butter assignment where you are charged with creating an animated GIF from your own photos. I've written up before on the method on how I do these in Photoshop.
In 128 colors, I get these GIFs to under 700k each.
There is an entire universe of movement in water, here are but a few atoms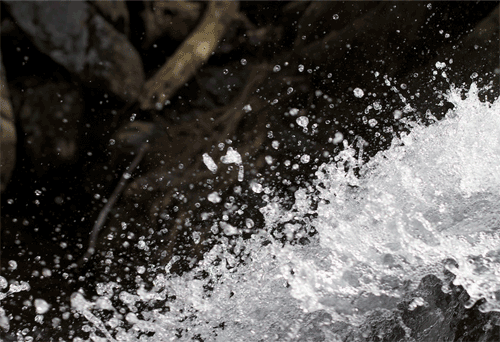 There is potential for movement in many photos…