You've had a week into the new year, have those resolutions to be creative already been crumpled up and tossed in the rubbish bin? We at ds106 give you an opportunity to get back in shape! Starting today we are challenging you to do seven Daily Creates in a row
Like we did this past summer this is an effort to bolster the number of examples in The Daily Create especially as the UMW section of ds106 starts next week.
But there is another really big reason.
Tuesday marks the birthday of this site! Yes, it was a year ago we started TDC Numero Uno.
It's really not very hard to do this. You do not need to register for anything, you just use your own flickr, Youtube, Soundcloud accounts to create media as instructed. For exampled, the most recent challenge was Make a creative photo of paired opposites:
Just take the photo, uplaod to flickr, and tag it tdc364. I bet you can do these 7 challenges in less than 15 minutes of effort each day.
Take a break from reading email, playing games on your iPhone, tweeting about MOOCS, and MAKE SOME ART, WILLYA?
Starting today, January 7, I dare you to do the Daily Create for the next 7 days in a row.
I double dare ya.
To compete, what you should do is write a blog post at te end of the week that embeds all the media for your 7 days, and then write something that draws a connection or makes a story out of all 7. Or take it to the next level and create a mashup story from seven pieces of media from other people.
What's the prize? Nothing No awards, badges, or cash. The experience is its own reward.
What is the Daily Create?
Each Daily Create is a prompt for you to post a photography or drawing to flickr, a video to YouTube, an audio recording to Soundcloud, each tagged or grouped in a way that aggregate them to the main site. And we have just rolled out a new category of Writing Challenges (you will see maybe, oh two of them this week)
We announce the new challenge every day at 10:00am EST, you can check the TDC site, sign up for email, or follow @ds106dc on twitter
#ds106 #dailycreate: Make a creative photo of paired opposites. http://t.co/UdaBY7nE

— ds106 Daily Create (@ds106dc) January 6, 2013
Again, doing a Daily Create are all challanges that should take no more than 15 minutes to complete. They are typically media that you just post, not big productions you toil away editing. The magic is in how you interpret the challenge, and how you go about your day looking or listening for the creative inspiration that will satisfy it.
This is perhaps the most low barrier way to participate in ds106, but more than that, if you do this on a regular basis (and seriously, non one but Norm does it every day), I can almost guarantee you will see the world differently and your creative skills over time will improve in any or all forms.
So are you up to 7?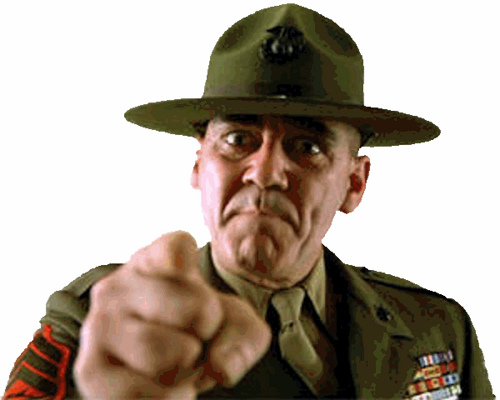 Get creating! NOW.