A few hours early, but here is your birthday present, @drjones106 — one of your greatest hits.
I knew there was a pretty good remix potential in Dylan's Ballad of a Thin Man (from Highway 61 Revisited).
The tabs were a bit all over, I munged together a few, this was closest to what I played.


And had to generate a quality album cover!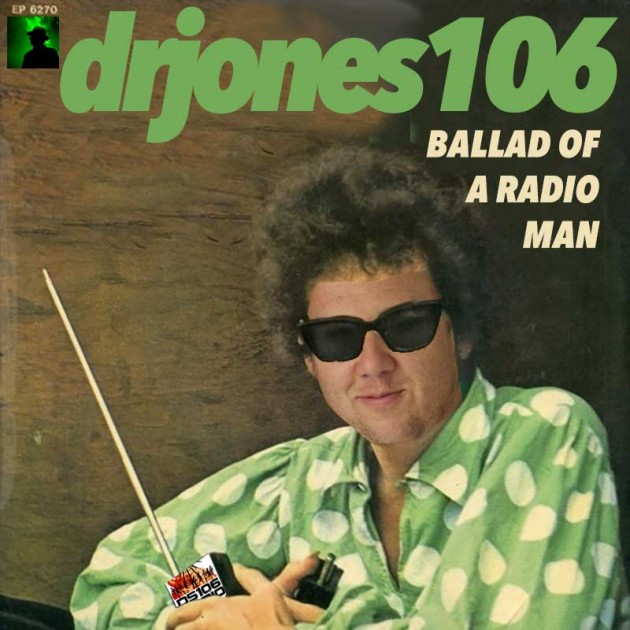 And if you cannot follow along, the words and sort of chords… I used a C/G (G bass note) for the G, and a G#7 (bar chord). I also do a funky D9 instead of the Dm
1

2

3

4

5

6

7

8

9

10

11

12

13

14

15

16

17

18

19

20

21

22

23

24

25

26

27

28

29

30

31

32

33

34

35

36

37

38

39

40

41

42

43

44

45

46

47

48

49

50

51

52

53

54

55

56

57

58

59

60

61

62

63

64

65

66

67

68

69

70

71

72

73

74

75

76

77

78

79

80

81

82

83

84

85

86

87

88

89

90

91

92

93

94

95

96

97

98

99

100

101

102

103

104

105

106

107

108

109

110

111

112

113

114

115

116

117

118

119

120

121

122

123

124

125

126

(

Am

intro

with

addon

D

and

F

on

top

strings

)

You

walk

into

the

Sound

Lab

With

your

mic

in

your

hand

You

see

somebody

sleeping

And

you

say

,

"Is that a listener, man ?"

But

they

don

't understand

Because

something

is

broadcasting

here

But

you

don

't know what it is

And you ask, "Is this thing even on?"

And somebody tweets and says "We do"

And you say, "My levels ok?"

And somebody else tweets, "Can'

t

hear

ya

?

"

Am

I

casting

to

no

one

?

"

Because something is broadcasting here

But you don't know what it is

They turn up their volume

Some scheduled old rock n roll

They tweet, "

How

does

it

feel

Because

something

is

broadcasting

here

But

you

don

't know what it is

And none questions your repertoire

Anyway they already expect you

And remix a brand new opening intro.

You'

ve

played

for

Noiseprofessor

And

partied

with

Grant

Potter

Drank

with

Brian

's father

You'

ve

been

through

all

of

The

boom

box

collectors

trove

You

're very well listened

Because

something

is

broadcasting

here

But

you

don

'

t

know

what

it

is
---
Top / Featured photo credit: flickr photo by cogdogblog http://flickr.com/photos/cogdog/7388916534 shared under a Creative Commons (BY-SA) license