"BS? How Can you say that? You've been promoting digital storytelling for 10 years!"
Today's keynote was a play on perception, I never explicitly defined what BS stood for, did I?
Sometime in April, after the return from 5 months in British Columbia, I was catching up with Barbara Ganley vis Skype and said something about not getting any speaking invitations in a while. "I'm pretty sure I've ran out of interest," I joked declared.
A few hours later, an email dinged the inbox from John Mayer, the leader of the Computer Assisted Legal Instruction (CALI) organization, offering a chance to keynote their annual conference this week in Denver, their 25th. It has been refreshing to learn how how much this group has done with technology in teaching law, including teaching tools/resources and an open textbook initiative.
John is quite a character even in just email. Assuring me they were not seeking someone to keynote as a legal expert, he said I could present on what ever I wanted to.
How much of an opportunity is that?
So of course I aimed to give a talk on the elements of storytelling, riffing and remixing from a number of past talks. It was just a few weeks ago, where somehow the "BS" idea came in, a bit to play with expectations. I thought about finding different things like BS could stand for, kind of how in The World According to Garp, Robin Williams kept offering different meanings for his character's T.S. surname:
It ended up not being part of the presentation, but I lifted some data from the acronym aisle of Free Dictionary and made a little stand alone web aninmator http://bs.surge.sh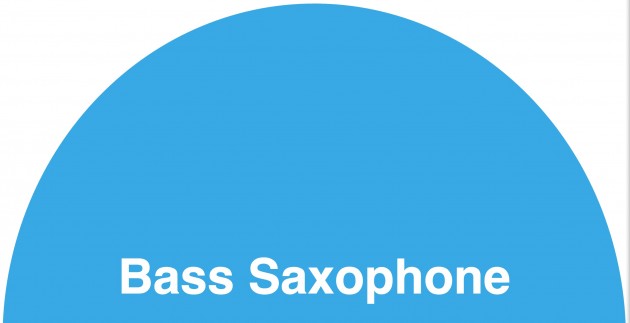 You can find the slides, web references, and an archive of the live streamed session (kudos to CALI for live streaming not just the keynotes, but every since session) at http://go.cogdog.it/bs-storytelling
About 20 minutes into the talk, I clicked to start play of a video clip, and saw a dreaded Mac OSX beachball. I have not had one of those on my new machine since I got it a year ago. Bad mojo. The time distortion effect of podium time went into play as I tried to force quit Keynote. It would not launch again. So there I am trying to keep the banter going (john stepped in with some jokes), eventually having to restart my computer.
This is the presenter's nightmare, eh?
I could not have planned something better. So many people said they appreciated seeing me keep the show going. I got a chance to talk about what we in ds106 call the power of messing up in public; it shows your students you are imperfect. Making a mistake in public is not a problem; failing or not trying to recover is.
It might have cost 5, 7 minutes. It's all on the video archive. I was almost ready to try talking through the talk without the visuals.
Anyhow, for the BS- the topics were:
Be Scared what happens when you are put in the spot to terll a story, "I'm not a storyteller", the conflation of storytelling with performance.
Big Secrets the elements of storytelling- strong opening, the hook, breaking expectations, the role of characters, juxtaposition
Bizarre Shapes showing the Kurt Vonnegut Shape of stories clip, this never fails to get people interested. It really is at the center of understanding what makes stories work is the movement from good to bad fortune over time. Also toss in the Freytag pyramid, the three act narrative, hero's journey, and the "Obvious" ("a story has a beginning, middle, and end").
Brain Science mentione Paul Zak's video on Empathy, Neurochemistry, and Dramatic Arc
Building Suspense homage to Hitchcock, especially his framing of the difference between surprise and suspense
By Scientists mentions of Randy Olsen's brilliant Don't Be Such a Scientist to show that storytelling works for any subject, the difference between Hollywood style entertainment (escape reality and arouse attention, but not really communicating much important) and the intent of science and educators to also deliver a key message. You want to be able to do both as an educator IMHO.
And then I get rushed tslk through of my various storytelling forays, pechaflickr, Five Card Stories, and of course, DS106.
I have to also say it is very refreshing to be amongst a different community of educators; the people I have met who are law faculty, law librarians, or tech support for teaching law have been more than just appreciative. They have a great vibe/community here, and it's not the usual ed tech blah blahther. I got ideas from a session on how CALI is using Slack, I really enjoyed a very human explanation of topic modeling, and made non stop informal conversations about teaching with technology.
And that was just the first day. I'm looking forward to two more days. It is so worth it not to be a parachute keynoter.
Anyhow, that was my day of BS. Yours?