Just to prove that nothing blogged here is written chiseled in granite, with great shame I admit unpulling the fork I put in my facebook account in 2014. I am present with the most minimal timeline, and it is solely so I can communicate with students in Project Community.
That said, I am feeling the slimy ooze of Facebook.
Another reason is so I can harpoon catfishers. What's catfishing? Go read Alec Couros's experiences. Read it all.
Not nearly with the frequency of Alec, but enough to make me queasy, I get emails from people who share with me LinkedIn, Facebook profiles of people I do not know who are strangely familiar.
Meet Gary L Gloer
Gary, originally from and still living in Arkansas City, Kansas, apparently is a crane operator for Fox Oil Drilling.
Gary has been on Facebook since May 2015, with a profile sporting my own photographs. He also, is according to an email I got a few days ago from some oen worried about a friend who is being romanced by Gary. Gary has a phone numbers in Nigeria, but claims it is because of the travel he did.
Gary sent her this photo of him with a friend named "Brian"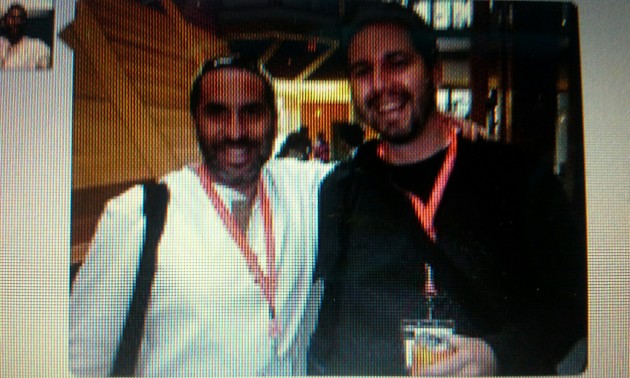 which has an uncanny resemblance to a photo I took and posted to flickr in 2008, and the person I am with is actually named Lee
Gary also claimed this is him negotiating an oil deal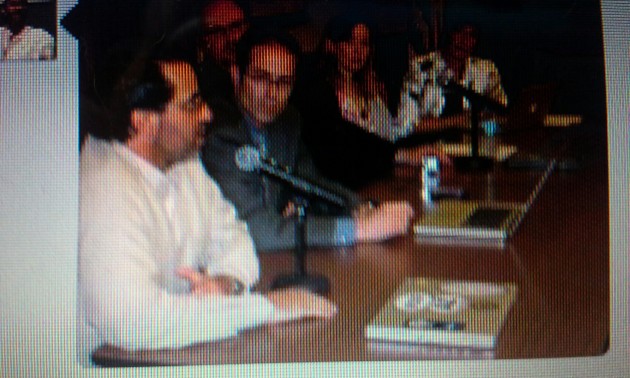 I am having trouble locating that photo; I am guessing that might be at the Learning2 conference I attended in Shanghai in 2008.
Here are more of "Gary's" photos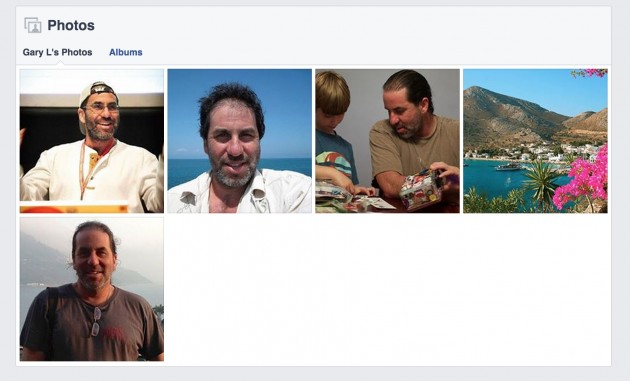 His current profile photo is one from me presenting on 50 Ways to Tell a story at the 2008 Northern Voice Conference in Vancouver. At one time I used the photo for accounts; a reverse image search finds it in the wordpress uploads directory of http://www.jerkwithacamera.com/
The image file name 2286210519_f5f056e29a.jpg let's me know it was downloaded from flickr, and because I know my way around flickr, it should be found at https://www.flickr.com/photo.gne?id=2286210519 Bummer

Updated! Good news, I contacted Reilley, and he republished the original photo of ME that Gary Goober claims to be him.
Also D'Arcy Norman has a photo from the same event, it should be obvious it is me. Me. Not some DB named Gary.
These are my other flickr photos that "Gary" has sitting in his facebook account, in his profile, or previously used a profile photo
Okay. So it should be easy to report this to facebook.
It is.
Except, according to Facebook:
Thank you for taking the time to report something that you feel may violate our Community Standards. Reports like yours are an important part of making Facebook a safe and welcoming environment. We reviewed the profile you reported for pretending to be you and found it doesn't violate our Community Standards.
So according to Community Standards it is acceptable to present yourself with a fake name, using someone else's photos as your own, and in an occupation you do not do.
And using this profile to defraud people in a romance scam is supported by Facebook.
That is not ok with me.
Tell me Facebook how you allow "Gary Gloer" to create an account with false information using MY PHOTO: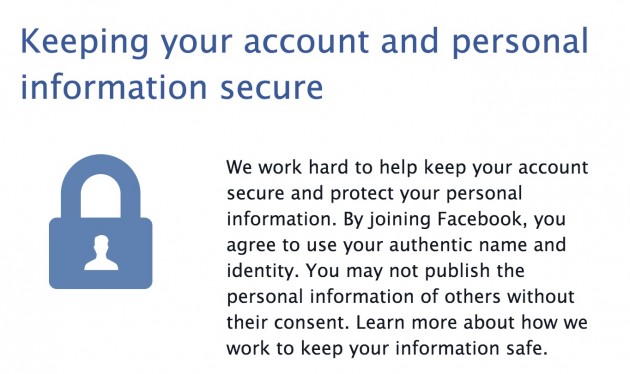 Is Gary using his "authentic name and identity" Is he not publishing the personal information of me without my consent?
Please readers excuse the bomb, but FUCK YOU FACEBOOK?
I wonder how long it would take them to take out a fake account using this as profile photo?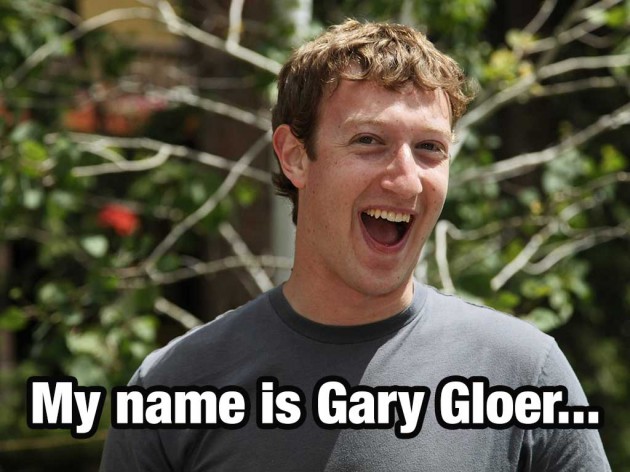 Facebook remains for me a steaming pile of poop, a shameful oozing pimple in the butt of the internet. My main use for it will to be publishing the fraudulent uses of my own photos that facebook refuses to police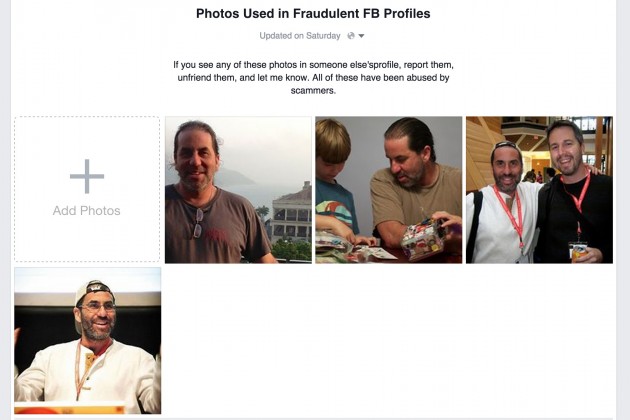 I give Facebook a permanent Cone of Shame to wear
UPDATE: Oct 12, 2015 After a second report, linking to my gallery of original images and this blog post, Facebook changed their mind:

While this is good news, why does Facebook first tell me a fake profile using my photos does NOT violate their community standards and then now it does?
UPDATE About 2 hours later
Gary L. Gloer is persistent and has created a new fake Facebook profile again using my photo here as "his" profile pic, and some woman's pic I do not know
This same photo has also been used in the past for "David Frederickson" or "Timothy Stefan".
Facebook, you continue to wear the cone of shame.
---
Top / Featured Image Credits: flickr photo by Mike Tewkesbury http://flickr.com/photos/7687126@N06/2854503391 shared under a Creative Commons (BY-ND) license