When the #OER16 plea to DS106 goes out…
Have you got your ticket yet? (help us make an #oer16 promo poster) ((calling #ds106)) https://t.co/znKl9N8dPr

— OER Conference 2016 (@OERConf) February 10, 2016
Of course a response needs to be made
The #oer16 conference sent a #ds106 Bat Signal for poster design help… now an assignment! https://t.co/JIguusEnLr https://t.co/Em47hb575S

— Alan Levine (@cogdog) February 10, 2016
So we have an Assignment in the DS106 Assignment Bank. But I wanted to do one.
Ticket.
Ticket.
"One Way" did not do it for me, but in my mind I heard the Beatles. Yes. Fans screaming for Open Education.
I found a nice photo in the Telegraph article on how the Fab Four had fans in Russia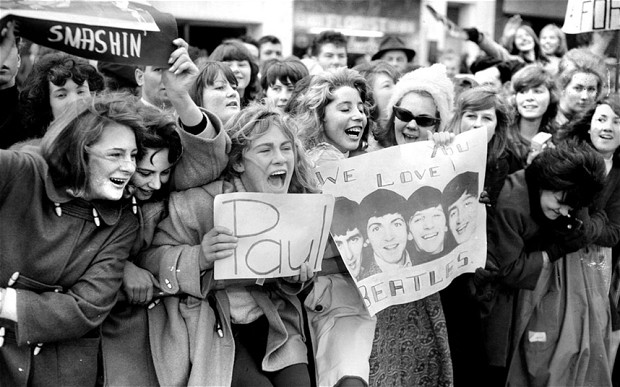 It's not licensed anything. Oh well. It's art. I'm going down.
but in my mind I saw re-writing the woman's sign labeled "Paul" and replacing the Fab 4 with the Keynote 5.
Some PhotoShop masking and clone brushing, and having handy a Sergeant Pepper font, I present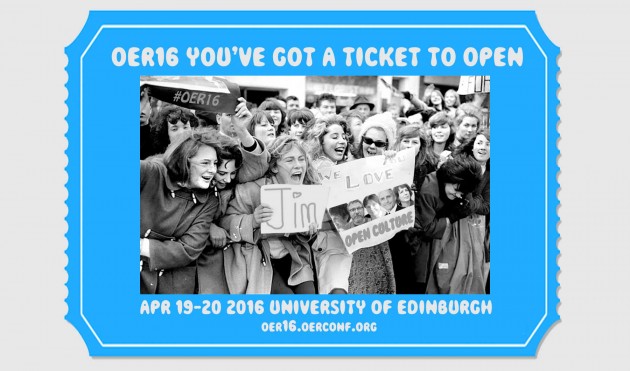 And this might be my first response to something in the Assignment Bank for like 2 years.
I

think

its

the

best

word

I

've got got a ticket to Open

I'

ve

got

got

a

ticket

to

Open

I

'

ve

got

got

a

ticket

to

Open
Have fun at #OER16 (sniff sniff, sad sad)
---
Top / Featured Image Credits: Screen capture from YouTube video https://www.youtube.com/watch?v=k9reE4UZZrA which I can guess is a Beatles cover band (?) — cause you are not likely to find much Beatles searching for images licensed for reuse.
The post "A Ticket to Ride Poster for OER16" was originally pulled charred and crispy from a smoky charred oven at CogDogBlog (https://cogdogblog.com/2016/02/ticket-to-ride-poster-for-oer16/) on February 10, 2016.