If you are attending the NMC 2017 Summer Conference in Boston, I have a media/fake factoid challenge for you. By taking it on you can finally solve a vexing (what I believe is a) chimerical myth.
And you can win CASH money.
I have been chasing down this media myth since 2012, the oft repeated, ever powerpointed, book printed "fact" that "humans process images 60,000 times faster than text.
I've been at it a while (the 2001 3M reference is a shimmering illusion, it is just a brochure) in a series of blog posts. Readers have peppered presenters who insist on echoing the claim.
Still to date, there is no documented study, research, or even person who can cite the origin of this claim.
Doesn't this keep you up at night?
I have chased this beast back to 1982, the earliest claim I have found is a 1982 ad insert to Business Week attributed to Philip Cooper, then president of a media company.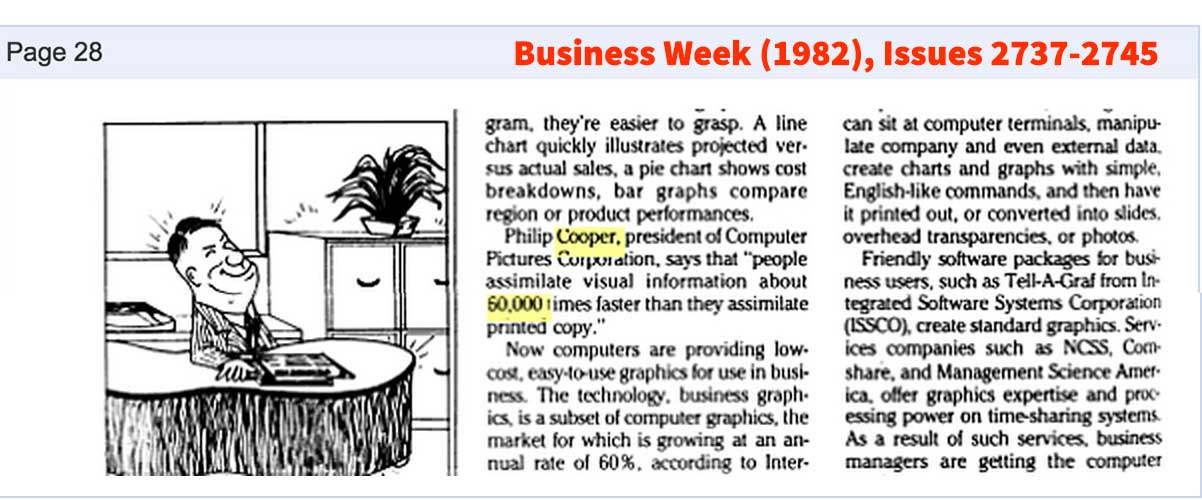 Cooper is currently a Senior Lecturer in Finance at the MIT Sloan School of Management. Over the years I have emailed Cooper, left voicemail messages, reached out to his office assistants. I am pretty sure he knows where this came from.
But he is hiding from me.
I've asked colleagues who work in Boston (I won't embarrass you by naming names) but none have taken up the challenge.
I also put a $60 prize out for the person who can finally get to the bottom of this, and I have doubled that to $120.
Cold cash.
So what does this have to do with NMC?
Their summer conference is June 13-15 in Boston. MIT is across the river in Cambridge.
So if you are going to the NMC Conference, maybe you can skip a session and track down Philip Cooper. You could end this mystery easily and go home with $120.
I will take as proof an audio recording or written word from Cooper identifying the source of the claim he made in 1982. A photo of you and him would be a bonus. Heck, I will toss an extra $20 for a selfie with Cooper.
Surely someone at this conference has the gusto to do something that will settle an ongoing, repeated claim that, as far as anyone has found, no factual basis beyond repetition on the internet.
It's been said almost 370,000 times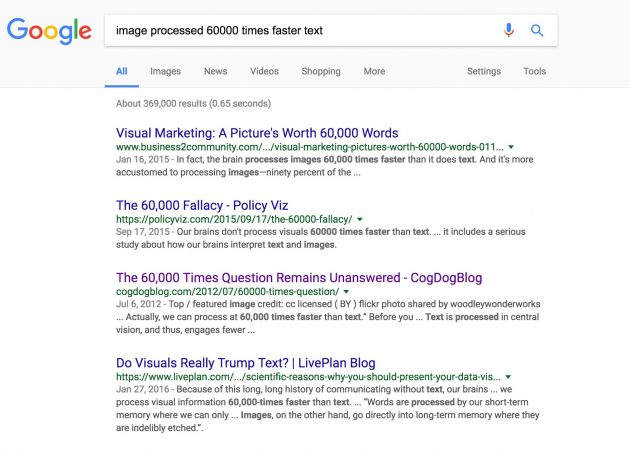 Yes there is zero documented sources to back the claim.
So there is is, NMC Conference attendees, I am giving you a mission, and maybe cash. Imagine the bragging rights you can claim.
I triple dog dare ya to find Philip Cooper and get to the bottom of this.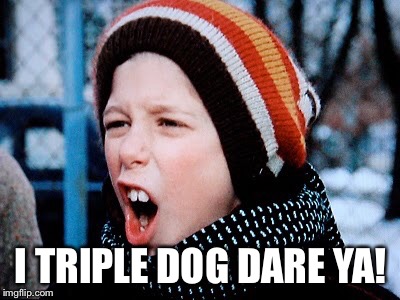 ---
Featured Image: Modified from Feiring av EL60000 i Norge flickr photo by Elbilforeningen shared under a Creative Commons (BY) license by inserting NMC's logo on the flags. Sorry.