The ds196 GIFfest is going wild! And a bunch are taking on the Muppets challange including @noispreofessor @timmmmyboy and Michael Branson Smith who launched this one.
I like the Rodney Dangerfield Muppets, the ones who get no respect, and who gets less respect than Beaker?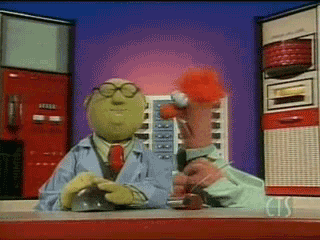 Bring on the GIFness!

Don't Let a Scientist Talk You Into a Nuclear Powered Shaver by CogDogBlog, unless otherwise expressly stated, is licensed under a Creative Commons Attribution-ShareAlike 4.0 International License.