The ds196 GIFfest is going wild! And a bunch are taking on the Muppets challange including @noispreofessor @timmmmyboy and Michael Branson Smith who launched this one.
I like the Rodney Dangerfield Muppets, the ones who get no respect, and who gets less respect than Beaker?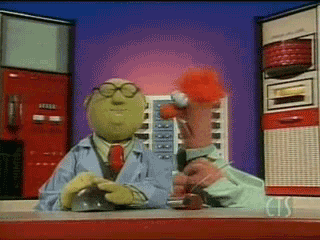 Bring on the GIFness!
The post "Don't Let a Scientist Talk You Into a Nuclear Powered Shaver" was originally zapped with 10,000 volts and declared "It's ALIVE" by Dr. Frankenstein at CogDogBlog (http://cogdogblog.com/2012/12/dont-let-a-scientist-talk-you-into-a-nuclear-powered-shaver/) on December 19, 2012.