Allright, one more GIF (this morning) and then off to do something else. Maybe.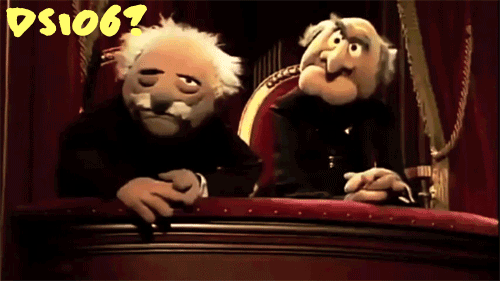 This one can fit into two of the categories- RIFF a GIF and GIF the #ds106 (this is a test if I can slip one example into two assignments).
Muppets + ds106 #4life
The post "The Muppets Are On to You, ds106!" was originally assembled from spare parts of a 1957 Chevy at CogDogBlog (http://cogdogblog.com/2012/12/muppets-on-to-ds106/) on December 20, 2012.