cc licensed flickr photo shared by cogdogblog


cc licensed flickr photo shared by cogdogblog
Are you scared yet?
No?
Well you should have tuned in to our late night live radio show on #ds106radio — with Bryan Alexander visiting me here, it was the perfect plan to hatch. Sadly he seems to have been adbucted overnight by aliens, as have I.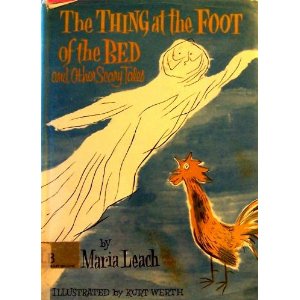 I cannot full say how much fun this was to do. I was inpsired to recall stories from The Thing at the Foot of the Bed, a book I enjoyed (or was spooked by) as a kid. I ordered a used copy on Amazon, but it will be another week before I can go back in time.
We did this half planned and half improv. We sketched out a script of us talking, than getting spooked, and then something really weird happening at the end. Bryan shared a raft of eerie sound effects and music, and we practiced with a bunch of sound effects using ordinary objects (a bowl of rocks, a napkin, a knife on a piece of cardboard, a frozen bag of coffee beans).
I set up my MacBookPro with Nicecast (software which I should rename "F****ingNicecast" it is awesome) with the laptop mic as source, and used one of the effects to be able to mix/crossfade in music from iTunes. I also tossed in some sound effects which I turned on for the closing.
The best part of it was how easy it was to make up content on the fly, live while talking back and forth with Bryan.
I do not care if we had more than 2 listeners, this was a blast to organize and do live. There is something electric (= real scary) about performing something live.
Boo!