One of the biggest speed bumps in doing a connected course in the Feed WordPress style approach is having people figure out the arcane URL for their Blog's RSS Feed.
It's relatively easy and discoverable if someone's entire blog is devoted to the course or project, but gets messier if someone wants to use a tag or category to contribute posts from a blog where they write about other topics. For the last few years I have rolled into the process a tool I call The Magic Box (see it for NetNarr as well as a standalone web version).
As they say somewhere, "it's complicated".
For my latest syndication hub project with Ontario Extend, I built a "choose your own adventure game" style approach for people getting set up with twitter and a blog.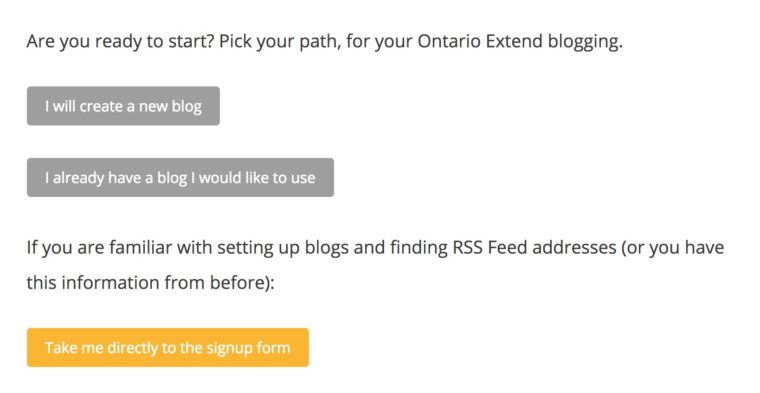 It's been working mostly well, but people still get the addresses for their blog and for their RSS feed mixed up.
So I was "chuffed" as they say (well he says it) when code guru Dave Lane shared a link to a new WordPress plugin, Blog Feed Finder, for helping with RSS Feed Discovery. I am currently testing it out on the Ontario Extend site, see https://extend-domains.ecampusontario.ca/blog-feed-finder/.
So naturally one trues their own blog first, right? That's no big deal, my original Magic Box does ok with it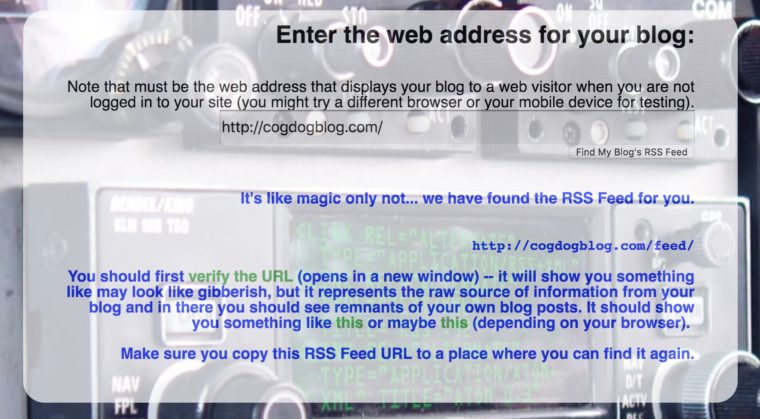 But Dave's does a bit more- it verifies the URL works, and it recommends the feed that is mostly likely what I want, as well as the one I probably do not want, the feed for my comments
Okay, but what about a feed for a WordPress blog's category? Maybe I will try http://cogdogblog.com/category/ontario-extend/.
My old Magic Box falls short, it cannot figure out the right feed for a category (it should be http://cogdogblog.com/category/ontario-extend/feed)
Dave's box is doing better than mine!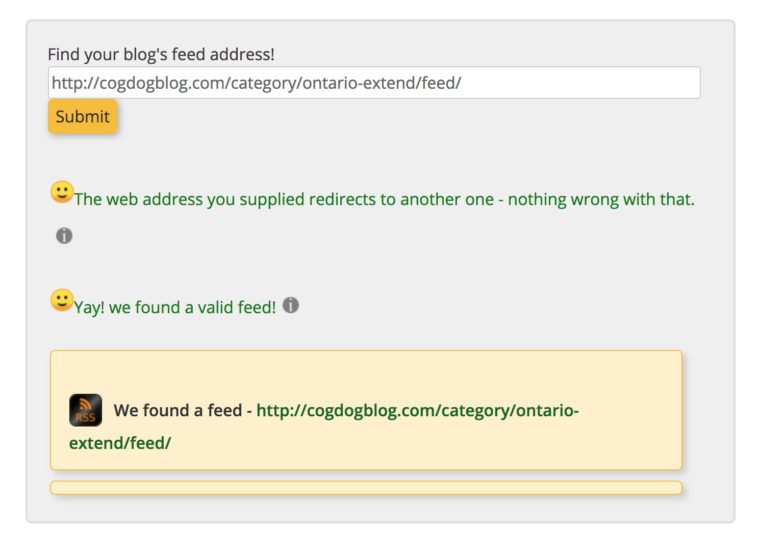 How about a WordPress.com category address? https://cogdogblog.wordpress.com/category/animals/?
Yep, Dave's Box is winning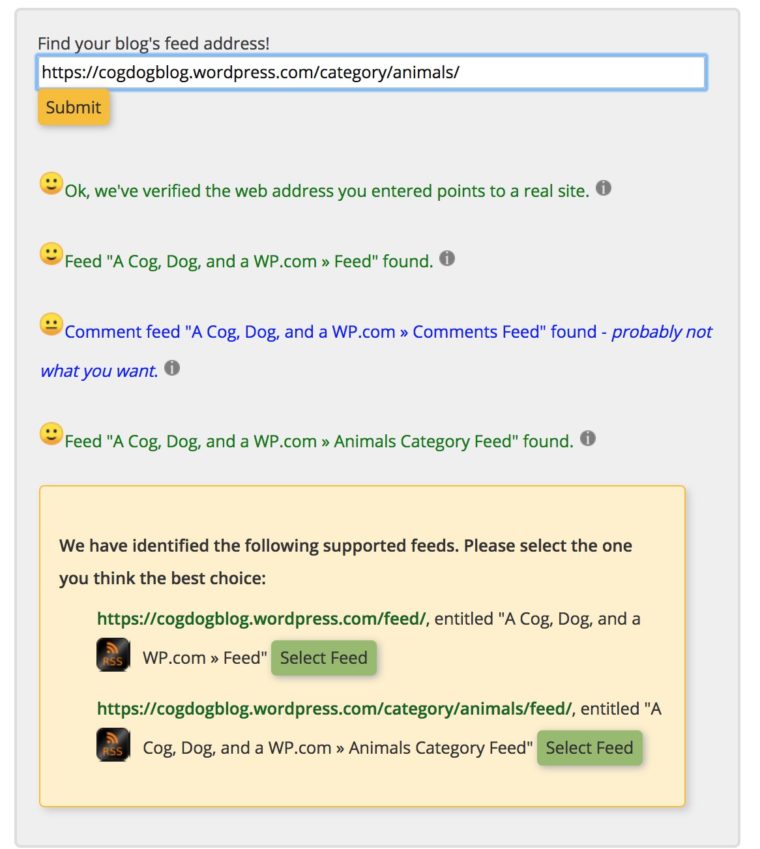 How about a really old Blogger site? https://blogshop.blogspot.com/. Gulp, Dave wins again
Heck it even finds feed from medium.com!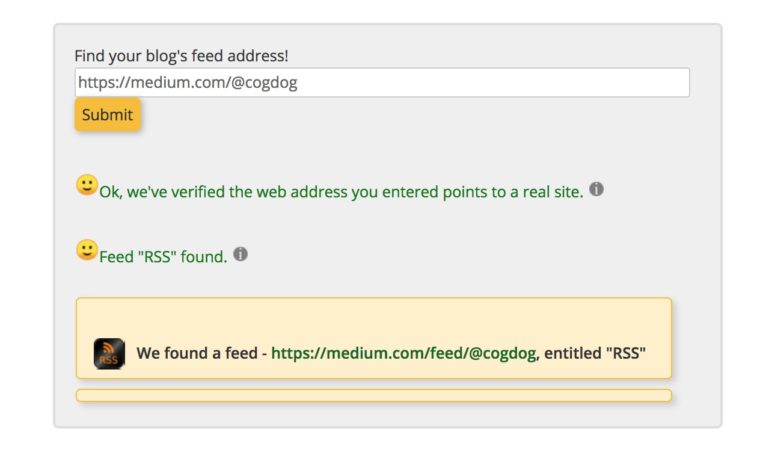 I'm really impressed and appreciate Dave's mastery here. I will likely roll this Feed Finder into the connect flow for Ontario Extend and other future syndication hub projects; the way Dave has it running on a multiuser site at OERu is interesting as the Blog Feed Finder will make suggestions from blogs you are part of if you are logged in.
If you are running a syndicated feed hub, check out the plugin and look for a post about it I bet soon at OERu Tech Blog.
Thanks Dave for the better magic box.
---
Featured Image: