Your ds106 sergeants are not pleased. Y'all talk about being creative, about how great ds106 is… what are you doing? We had the geeky privates run some data analytics. Look how active the troops are? An average showing of 2.57142857142857 daily creators per day last week?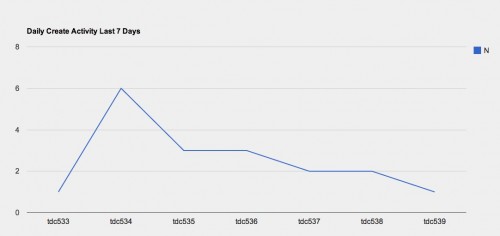 It's time to get in shape.
Sergent Hulka is here to say more…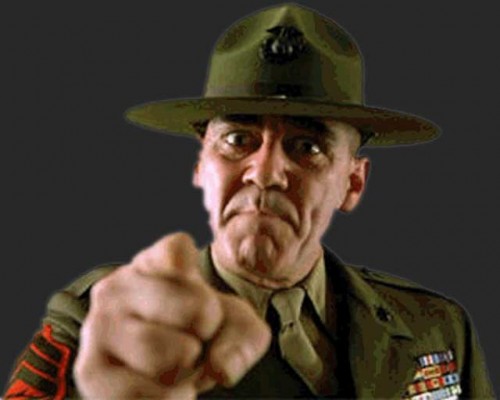 We give you a ds106 daily create summer creative challenge-… because your creativity has gotten FLABBY!
Do you do anything more than clicking to like comments on Facebook or retweet cat videos on twitter? Who is ready to go to Creativity Bootcamp?? Make something every day, 15 minutes per day. Are you THAT busy? Too busy to make art?
You? You? YOU? DO I NEED TO NAME NAMES? YOU DONT WANT ME CALLING YOU OUT ON THE GROUND TO DO PUSHUPS DO YA? AM I YOUR MOMMA?
See how many ds106 Daily Creates you can do in July. No prizes, badges, or any crap like that. Just the reward of getting your creativity back in shape. We are not counting.
Challenge yourself. 7 is good. 10 is good. 30 is good. 1 is good. Any number is more than you are doing now (except for a few hard core folks like Cris, some weird doll, etc). (Where is Norm? is he okay?)
Now GET GOING http://tdc.ds106.us/ http://daily.ds06.us/
The post "Get Yer Creativity in Shape! The ds106 Daily Create Summer Challenge" was originally thawed from a previous ice age and melted at CogDogBlog (http://cogdogblog.com/2013/07/daily-create-summer-challenge/) on July 1, 2013.